LUX Adventurer: Live Like Dan
Dan Fredinburg, modern day super hero, dedicated his life to changing the world. On Saturday April 25th, 2015, Dan lost his life on Everest in the avalanches caused by the devastating earthquakes in Nepal.
Family and close friends have created the Dan Fredinburg Foundation in his name to support initiatives he loved and worked with. Dan committed his life to helping drive positive impact through charities around the world. Please continue to donate to his Crowdrise page to enable good to be done. All proceeds will go to the Dan Fredinburg Foundation to power and support life changing initiatives from now until forever.
He was a Google executive, climate activist, inventor, explorer and entrepreneur. But he was also so many meaningful things to so many people. For me, he was my friend. He inspired me to take life to new heights, adventure out of the box, make new friends everywhere you go, not take yourself too seriously and laugh a whole lot more along the unconventional way. Dan did more while he was here on the planet in a very short amount of time than others will do in a complete lifetime. His adventure continues... as he lives in all of us. LIVE DAN!
Living Dan is living life as you are, who you are, and who you want to be. Nothing is unachievable. Sometimes that means taking the more difficult, less traveled roads; Dan... took the untraveled roads. He was the ruler of his own life's journey. Exploring a limitless world of possibility and happiness.
#LiveDan
#AdventureAwaits
#DanimalDID
#Adventureswithdan
Below are some incredible articles and outreach:
Wilderly Man - We avoid taking risks... So we can make it safely to death.
Business Insider - 7 Life Lessons to be learned from Dan Fredinburg.
Read up on the work of the Dan Fredinburg Foundation and how you can get involved to help change lives like building homes in Nepal.
Give to Dan's Crowdrise to start making a difference.
Most recently, Dan's family and The Dan Fredinburg Foundation are encouraging those who wish to donate in his honor to create a permanent memorial for Dan at his high school alma-mater, the Arkansas School of Mathematics, Sciences and the Arts (ASMSA). These funds will also serve the purpose of giving brilliant girls and boys of all income levels access to a free high-quality STEM education. Dan does not currently have a permanent physical memorial so his family has decided to create his memorial through the naming rights in the future technology center. This lab will be called The Dan Fredinburg Technology Center. Donate here and help make it happen!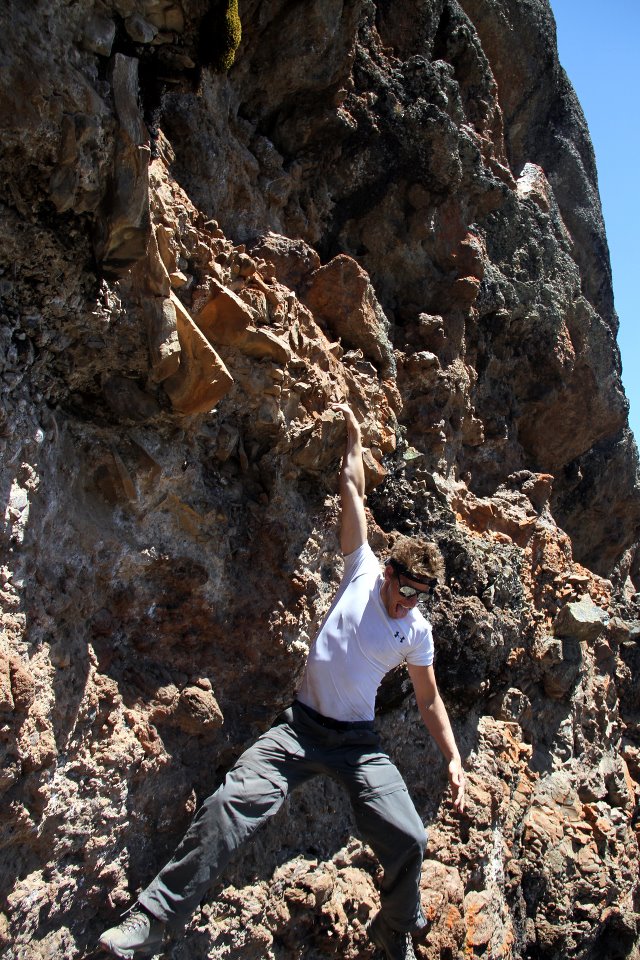 Everest 2014 field notes from Dan: I choose to be different so that we can all remember that we are here for the same reason -- to have fun. Finish your week remembering these words and let Dan inspire your walk today and everyday.
Dan was one-of-a-kind. Son, brother, friend, confidant. Leader of the tribe, influencer of the influencers, first one up the mountain, life of the party. Brilliant, charming, confident, honest. He lived a full life in his 33 years. A life overflowing with love and adventure and wonder. He was passionate, bursting with life and contained limitless energy. Dan is light. He came as light and he left as light, and his unique bright light continues to inspire us all.