Fresno Oral Maxillofacial Surgery & Dental Implant Center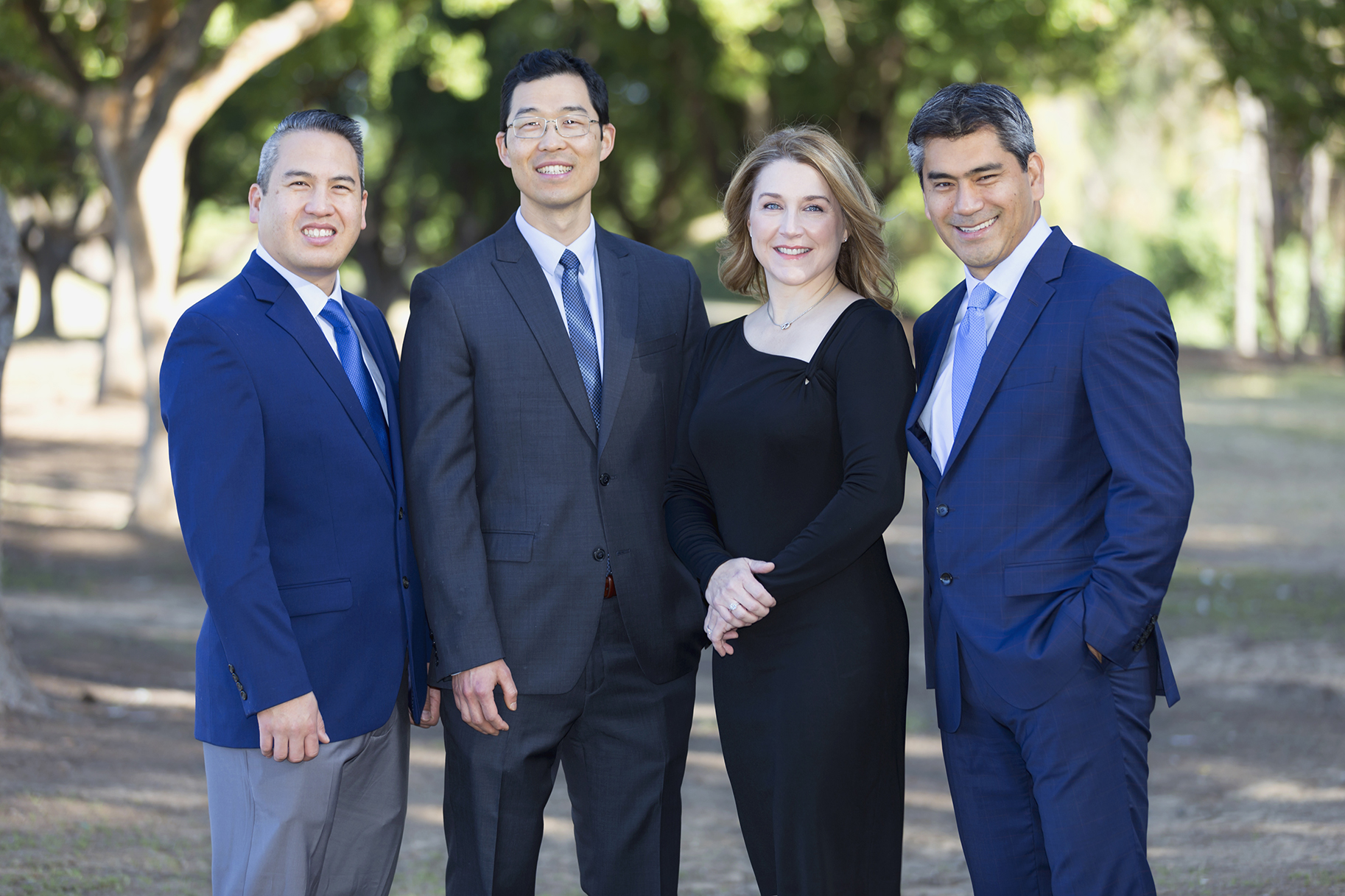 Allen T. Chien, DDS
Brian Huh, DMD
Shannon Barnhart, DDS
Ardavan Kheradpir, DMD, MD
Focused on excellence in oral surgical care and the patient experience.
Fresno Location
7025 North Maple Avenue, Suite 108
Fresno, CA 93720
Clovis Location
2026 Shaw Avenue, Suite 101
Clovis, CA 93611
Madera Location
515 North I Street
Madera, CA 93637
Reedley Location
1140 F Street
Reedley, CA 93654
Visit Fresno Oral Surgery's site at:
Phone
Fresno 559.226.2722
Clovis 559.472.4050
Madera 559.673.8337
Reedley 559.480.3002
Follow
Fresno Oral Maxillofacial Surgery & Dental Implant Center has a long history of putting the needs of our patients, our referring doctors, and our staff first. As specialists in oral maxillofacial surgery, we have extensive training and a wealth of experience required to treat our patients' unique surgical needs. From simple to complex surgeries, we are a full-scope oral surgery practice meeting the needs of the Central Valley.
Dr. Chien
What is the future of your field?
We are proud to be on the cutting edge of exciting innovations in oral surgery. We've partnered with Stemodontics, a leading stem cell banking firm, to provide wisdom teeth patients age 13-24 the rare opportunity to safeguard their future health by banking healthy stem cells from teeth that would otherwise be discarded.
Dr. Huh
What sets your practice apart?
What sets our practice apart is that we put customer service as our top priority. We want our patients to feel welcomed and our team will strive to give an experience where patients would want to return to us for their future oral surgery needs.
Dr. Barnhart
What is your most requested procedure?
Patients who are facing the loss of a tooth are looking for immediate tooth root replacement at the time of extraction with dental implants. We perform this procedure on a daily basis with excellent results.
Dr. Kheradpir
What drew you to oral and maxillofacial surgery?
As a young adult, I was fascinated with the idea of becoming the kind of surgeon who could help patients with facial deformities, repair fractures of the face and jaws, and to perform a variety of surgical procedures that can profoundly impact patients' lives. At Fresno Oral & Maxillofacial Surgery, we all share this same passion.